Time to Shine!
Whether you hosting a holiday party this season or going as a guest, it's time to get ready! If you are thinking about pulling out your reindeer sweater with the light up antlers, think again (unless you are going to a bad Christmas sweater theme party… then definitely!)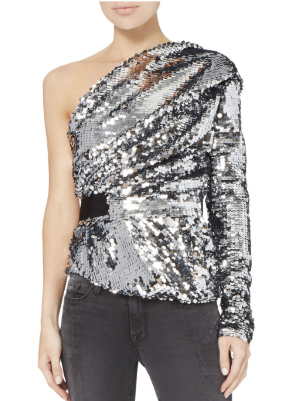 Ok, maybe the reindeer sweater advice is too obvious. Let me be more specific. Even though red is trending this season, try to think beyond the cliche reds and greens of the holiday season. You do not want to look like one of the presents under the tree. What you want to achieve is Holiday Chic. Because chic is chic is chic! You feel me?
Let's get down to it. If you are the hostess, you should ALWAYS overdo it just a smidgen. Think sparkle. Maybe a sequin top. Not your thing? Then, statement earrings with some bling! It's important to lead the charge in terms of festive, holiday cheer, but even more important to be stylish and, yes, I repeat myself, CHIC!!
You can take this sparkle in a casual direction, with some well-fitted jeans or you can head in a more formal direction. I can definitely show you how!
If you are dead set on red — since I mentioned its star is rising — let's pick out the right red, something that's not too obvious. And it has to be paired properly… I can help you find just the right thing.
But as you prepare for your holiday debut, think bling, think sparkle, think shine!
x K