Time to Get Away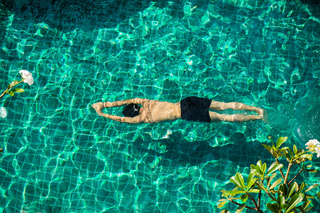 Ok, Gents! This is the second in a three-part series to get you all ready to get away for a while. Are you ready? Did you finish your fall and winter shopping yet? No? Well, we can get to that. Holiday parties are coming…
Let's face it, you will probably need to escape from the cold at some point this winter. Whether this means surfing in Costa Rica, sailing in the Caribbean or yoga in Costa Carreyes, PLEASE try and keep up with your lady. She is getting ready to get away already. So, don't get left behind. And, if you are looking for a lady, you will really need to prep. This is not a drill.
First piece of advice. Digging out last year's logo'd tees (ahem, I know some are older than that) and throwing them on with your old swim trunks is not going to get it done. I know they are comfortable and they served you well once, but it is possible to have comfort and style! Trust me.
Here is the good news. You will just need just a few pieces to achieve resort-ready greatness.
Here we go:
Some new well fitting t-shirts (some of them could sport a logo if they are cute).
A couple of pairs of well-fitting shorts. Well-fitting!!! Do you hear me?
New swim trunks. Updates are key. You will need some for sport and some for lounging perhaps. We can talk.
Some linen drawstring pants or something similar. So sexy. So comfy.
A pair of great sandals or slides.
A couple of sport shirts. Slim and stylish. They can do double and triple duty. Good news, right?
Where are you going? Do you need a jacket or light sport coat? Maybe something linen and unconstructed. Super relaxed looking, yet pulled together.
And finally. Yes, this is the piece that could make all the difference. A sarong! Very sexy. Don't be scared. Will you do it? I dare you.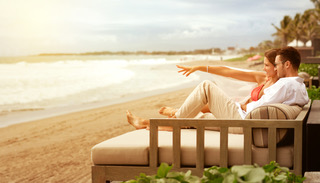 This could do it. This could be the simple difference between "whatever" and super sexy. It's so easy. Hit me up. I can pick it all up for you. Seriously. And bring it right to your house. Yessir. And put it right in your suitcase. Voila. Ready.
Just remember, the better you look, the better you feel, the more relaxed you will be. And that is the point of getting away, right?
The ladies will be looking sexy! Will you?
x K