The Essential T-Shirt Bra
Ladies, let's start here. If you haven't bought a bra in the past year, you are six months overdue. The good news is that great bras exist at every price point in hundreds of styles. Does that make you feel happy? Or lost? If you are lost, you are not alone. Finding a good bra — the right one for you — can be tricky. Hopefully, you have a store with a fantastic fitter. If you do, hold on to her. They are few and far between. If you don't, let me know and we can start with this completely, undeniable, essential piece of your wardrobe.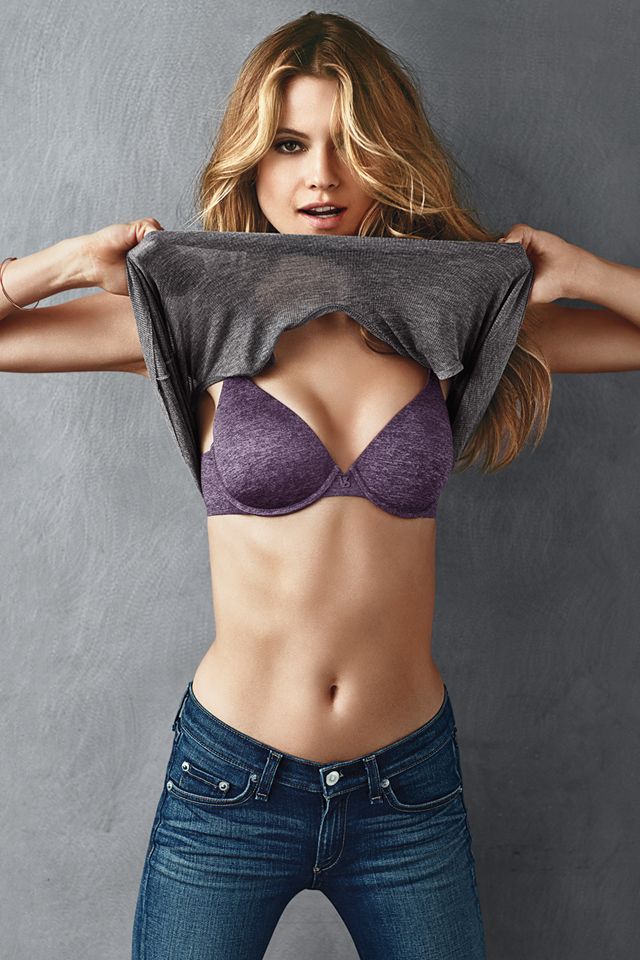 First off, let's face it. The t-shirt is an important part of every wardrobe. From a casual day on the town with the perfect jeans to a night out under a signature blazer. The t-shirt. Yes. But, a t-shirt only looks as good as the bra under it. Here are some options for you to consider when you're making this important purchase:
Option 1: The Molded Cup This is not a padded bra, but one that lifts and smooths. It can hide any bumps (Ladies, winter is coming…) and helps your t-shirt look just right.
Option 2: A Padded Bra Want a little more umph? A padded bra is good too as long as the surface of it is smooth so your bra does not stick on it.
Option 3: Underwire with a Smooth Finish It doesn't have to be molded, but keep in mind that you generally do not want the shade of your nipples to be seen through your tee. So if they are light, you can do this more minimal option.
Option 4: Rules are Meant to Be Broken For all you rule breakers out there, sometimes you can wear a beautiful lace bra under a t-shirt in which case it's all about seeing the lace and the sexiness of the bra through the tee. If you want to do this you need the right tee, the right bra and you probably need me to guide you through the first pairing.
Ladies. This is the truth. A great bra with a perfect fit can change your life. Laugh, but it's true. Let me help you with this one thing. You will not regret it.
x K