Suit Up, Gents

Whether you are just starting out or you have spent a lifetime in the business world, your armor, your uniform, is a suit, even if you don't have to wear one every day. As with anything, styles change and suits get worn out… so eventually, you have to shop for a new one!
I understand why it's intimidating. I really do. For the most part, salesmen will tell you that you look good in anything. And maybe you do look good in pretty much everything… but the choices you make to select the right suit are important and can be tricky.
Here are some things that you need to think about. First, what kind of work environment do you have? Is it formal or a little more innovative. Your suit needs to address the je ne sais quoi of your office culture. C'est vrai? Second, you want to think about how some suits might fit your personal life. What's your lifestyle? What kind of events might you attend where a suit would be appropriate?
Once you've got this down, you will need to think about another 100 details. Fabric. Pattern. Color. Fit. Break. Designer preferences. Brands you prefer. Do you know the difference? It's a whole language. If you need a translator, let me know. I speak fluent suit.
Then, where do you get your suits? Department stores usually have a wide variety, which can be nice. It can also be overwhelming.
How do you choose? Smaller specialty stores are options too. With a more narrow selection, it is even more important to know what you like, what's appropriate for your environment or circumstances and what looks best on you. Beyond those two options, guess what? Custom suits are more of an option now than ever before. They are much more affordable and well within reach of many more clients than they used to be.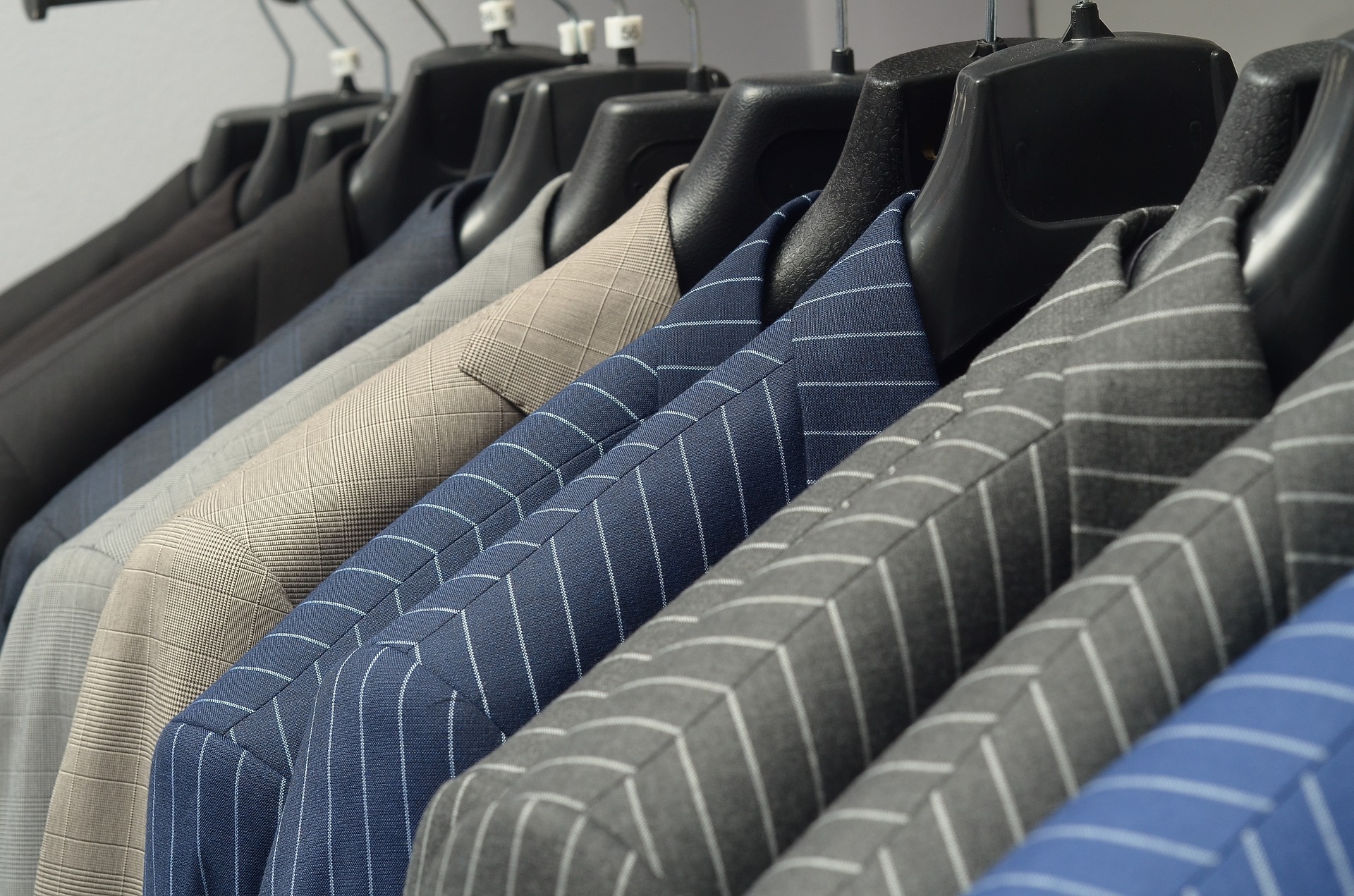 Once you decide where to shop, here are some sizing tips. Pretty much any suit you buy will need tailoring. Especially if you have an athletic build. Start with the jacket. You need the shoulders to fit you right from the outset. We won't tailor that part. But you do tailor around it. You should be able to button the first button and have the jacket close properly. Then it's easy to tailor from there.
More choices. More decisions. How long do you want the jacket? The sleeves? A classic fit has the length fitting into the cup of your hand. But shorter jackets are way in for the right body type. It's a nice look. Let's see if you can wear it!
Can you stand it? More choices. What kind of lapel? Two buttons or three? Vents or no vents? What kind of rise do you like for your pants?
Ultimately, all of these decisions are worth it for the right suit. And once you have defined how you like it, it's much easier to add to your collection. I recommend investing time and consideration to get the right suit for you. And if you do, you can even break it up… wear the jacket with jeans for a night out. But most of all, you will be ready for that meeting, presentation or special event!
Let me know how I can help! I love suiting decisions and can help you with yours!
x K