Slim Is In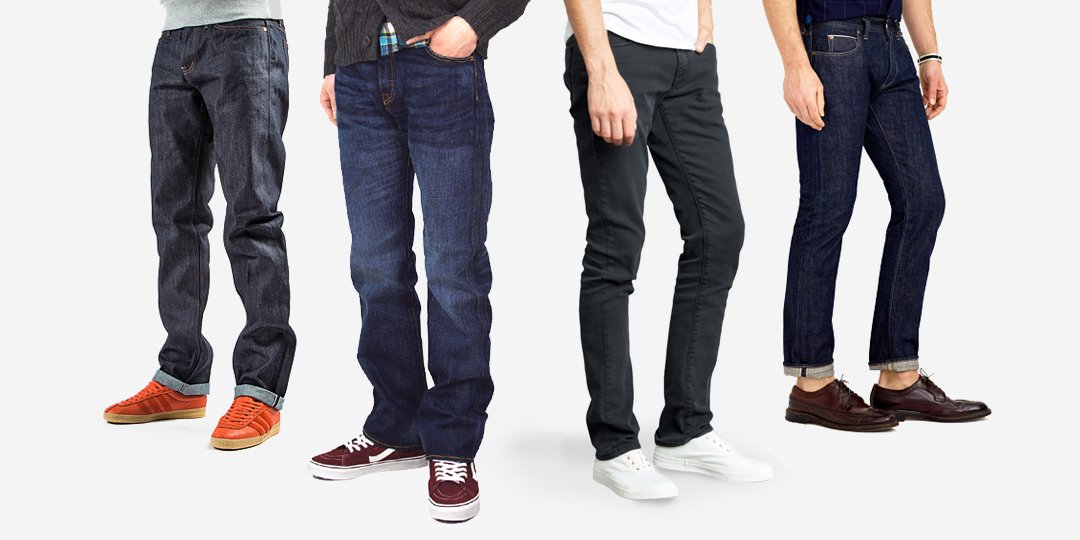 Hey gents. This one's for you. It's all about your pants, which are essential to your life, so pay attention. No matter your shape or size or whether you're at your fighting weight or not, your pants need to be current. I know you've noticed those super slim cuts and have thought to yourself: Not me. But, here's a guide to help you do… better.
Three fits for pants, driven by denim selections, are your options: the straight leg, the slim fit and the skinny. Let's unpack them here.
The Straight Leg — basically straight. You probably have an old version of these in your closet and you may even wear them regularly. The new ones are WAY better than the ones of yore. Of course, these are not my #1 preference for most men, but if you can't bring yourself to buy a pair of slim jeans, these will do. But they have to be new… so you are updated… and current. Seriously.
The Slim Fit — anyone can wear these! They are not tight jeans… let's not get confused here. They have a slimmer cut in the leg. No sail cloth here. You should be able to sit comfortably and, you will because new jeans for men include a little stretch now, something ladies have loved for years. If you can't sit comfortably or you can see your cellphone outline clearly, they are probably too tight.
Skinny — Honestly, you know I would never steer you wrong. These are your son's jeans. Or a rock star's jeans. Or your rock star son's jeans. Do not have a mid-life crisis and buy these, OK? Stick with the slim jeans.
For emphasis, let me underscore some things you might be thinking about that are in your closet or your history. Blousy pants are a no-no. Pants with 3 to 4 pleats in them are a no-no. This goes for jeans or slacks or khakis or your suits. You should not have six yards of fabric on yo' butt. These things are all wrong!
Can I tell you something ironic now? At the most modern, avant garde end of fashion for men, the full leg, pleated pant is making a comeback. Them — lotsa fabric and pleats. You — slim and current. Maybe this is added incentive to get those billowy pants out of your closet. Unless you are ready to hit the runway…
x K