Show Some Skin!
C'mon, don't be shy. 'Tis the season to show a little skin. Maybe a V-neck tee, an off the shoulder top, a strapless dress… or maybe you want to show a little leg with that new dress we scored together! Certainly, you're going to find a gorgeous day at the beach to bare it all (or a lot of it!)!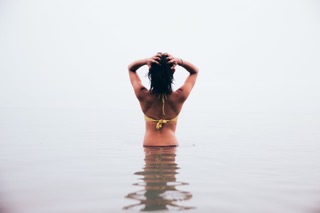 For some reason, when the summer comes, my clients get a little shy. Maybe that's because most of them are not teenagers… and most of them are not Hollywood stars who have their butts and thighs and abs and everything else prepped, painted and polished within an inch of its life to achieve that flawless look. But, I am here to tell you that there's no reason to be nervous. You can show skin in a beautiful, personally comfortable and age appropriate way. And FYI, the age limit on showing skin has gone way, way up!
With skin, there's a lot of territory to cover, so to speak. If you don't tan (because you're smart and listening to your dermatologist) or if you haven't seen the sun's rays in a while and are feeling white and pasty, let's talk about getting your glow on. Spray tans are so amazing these days; you no longer need to worry about zebra streaks or looking like an orange afterward. I can give you good advice on where to go and who to see to get the best spray tan for your complexion and your occasion.
Also, tanning creams abound — from the high end stuff to the drugstore miracle workers. I can help you find the best one (they come in various tones) and can give you some pointers on how to apply it in the best way. Whether you spray it on or smooth it on, getting a little tan glow can smooth over imperfections, add a bit of warmth and make you feel like a million bucks without spending it.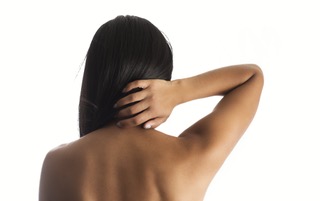 If you are already staying out of the sun and/or using sunscreen as a daily habit, you are on the right track (and doing better than I am). You will also want to get the right products to moisturize your skin — I am into all natural products and facials and can steer you to the right aestheticians — and to apply to your skin to bring out the best in your complexion. I also have a new makeup line favorite and have taken several clients to see them with amazing results. It's delightful and natural and not too expensive, especially for its high quality and luxurious application.
As far as I am concerned, it's essential to have a great dermatologist. Maybe even a few. I know many and can help you navigate services that might be good for you. From Botox to filler to other special treatments, dermatologists — especially the right ones — can help you look and feel amazing in the skin you're in!
The outside of your skin is only one way to look at it. You should always be thinking about your skin from the inside out. The old adage: You are what you eat, rings true. Number one: Hydrate. Drink water throughout the day. Your skin cells will thank you. Eat healthy food… it's always good to have yet another reason to eat fresh vegetables and fruit! And, it's a great idea to figure out if you're short on any vitamins and supplement.
I can help you find the answers to beautiful skin from any angle — the clothes, the skincare, the skin doctors, the color options, and more. My number one goal in advising clients on skincare and on how to show a bit of skin is for them to feel comfortable, beautiful and natural. And don't forget, no matter what skin you choose to show, the best way to dress it up is with a smile!
Let me know when I can help you bear it all! 😉
x K