Pack Like the French Do
Ladies and Gents! This is the third in a series about getting away. Once you've done all your shopping and wardrobe refining and refreshing, it's time to think about how to pull it all together for the trip.
This is a conversation I have had with everyone — even myself — since my college days and right up until today. I have been practicing packing well for years and still my European friends laugh at me for packing too much stuff.
It's true. You know it's happened to you at least 100 times. We pack too much and can barely get the suitcase(s) closed. Then we get there and say "I don't have anything to wear."
I say, channel your inner French woman. First, you want to look fun and stylish right? At least as stylish as you do at home, if not more so. Yes. One of the keys to doing this and not packing too much is to bring items that you can wear multiple ways. The other key is to be highly organized and to fold things well. You must roll or fold everything. You've gotta use all the compartments in your suitcase. If you do, you can fit so much more into one bag!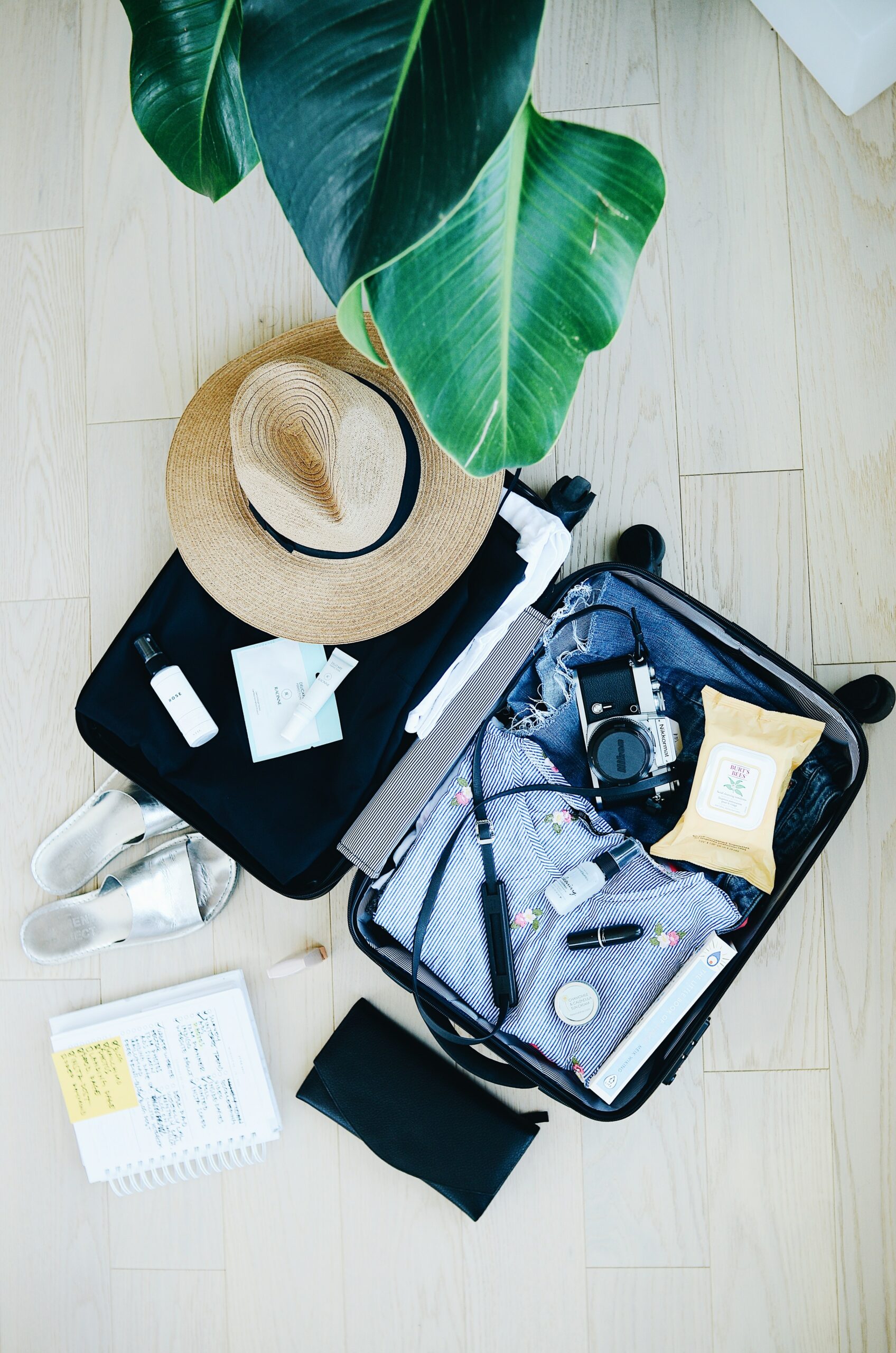 It's easier to pack efficiently for a warm destination for obvious reasons, so let's start there.
Anywhere you go you have to think about how you can use one item in many ways. For warm weather, here are some of my faves:
a stylish, cute tee shirt is great day or night!
your beautiful, sexy bathing suit can do it's work by the pool during the day and then you can dress it up with a fun earring and sexy shoe and go to the bar for a cocktail.
a drawstring or oversized pant can be your bathing suit's boyfriend during the day and then you just add a wedge sandal, some earrings and a little sparkle for the nighttime.
dresses can do double duty too by the pool by day (for a real splash) or out at night.
oh, and the ever-loved sarong! It has so many identities: it's a dress, a wrap, a scarf, a cover up. Just let me loose to show you how!
All you really need are 10 to 12 great items in your bag to look amazing every single day and every single night.
And, men, many of these rules apply to you too! A good tee and shorts or tee and swim trunks that fit well and you can look like a million bucks — by the pool or at the bar. To boost it up a level, just add jeans or linen pants with an easy shirt and a sandal, and you are good to go!
Of course, cold weather packing adds a little bulk. If you are heading to the slopes, I recommend you pack all your ski gear in one bag and be done with it. Then you can focus on a well- organized style bag that includes a few great sweaters, leather pants, some jeans and dresses for cold weather.
I am famous for packing too many pairs of shoes, so this is an area I need to work on. Here is what I recommend (to myself too). You need one pair of workout shoes, one pair of cute sneakers for traipsing around in during the day, one pair of boots (if you're going to the cold) and one really great pair of heels for night. Men, its the same for you, but let's swap out that heel for a stylish Chelsea boot or loafer, why don't we! Men and women, repeat after me: 2 to 3 pairs of shoes for any trip and that's it!
I have a girlfriend who can literally go away for two weeks with just a carry on and look great and different every single day and night. This is the aspiration, folks. That level is still a little hard for me but I can help you do better.
Seriously. Invite me over just before your trip. I can help you plan out all your outfits and make sure you have just what you need. I am a vicious editor of your suitcase. The zippers and latches will thank me. And you will get to your destination with twice as much to wear while bringing half the stuff. I promise. Let's do this!
x K