Nip Tuck
It's not what you think. I am not suggesting anything permanent. And I think you are beautiful just the way you are. But you could probably use a little help from me on the tuck. The tuck is one of the most critical decisions in your style; a decision you need to make every day. And it's something that nearly everyone gets wrong. I am here to help.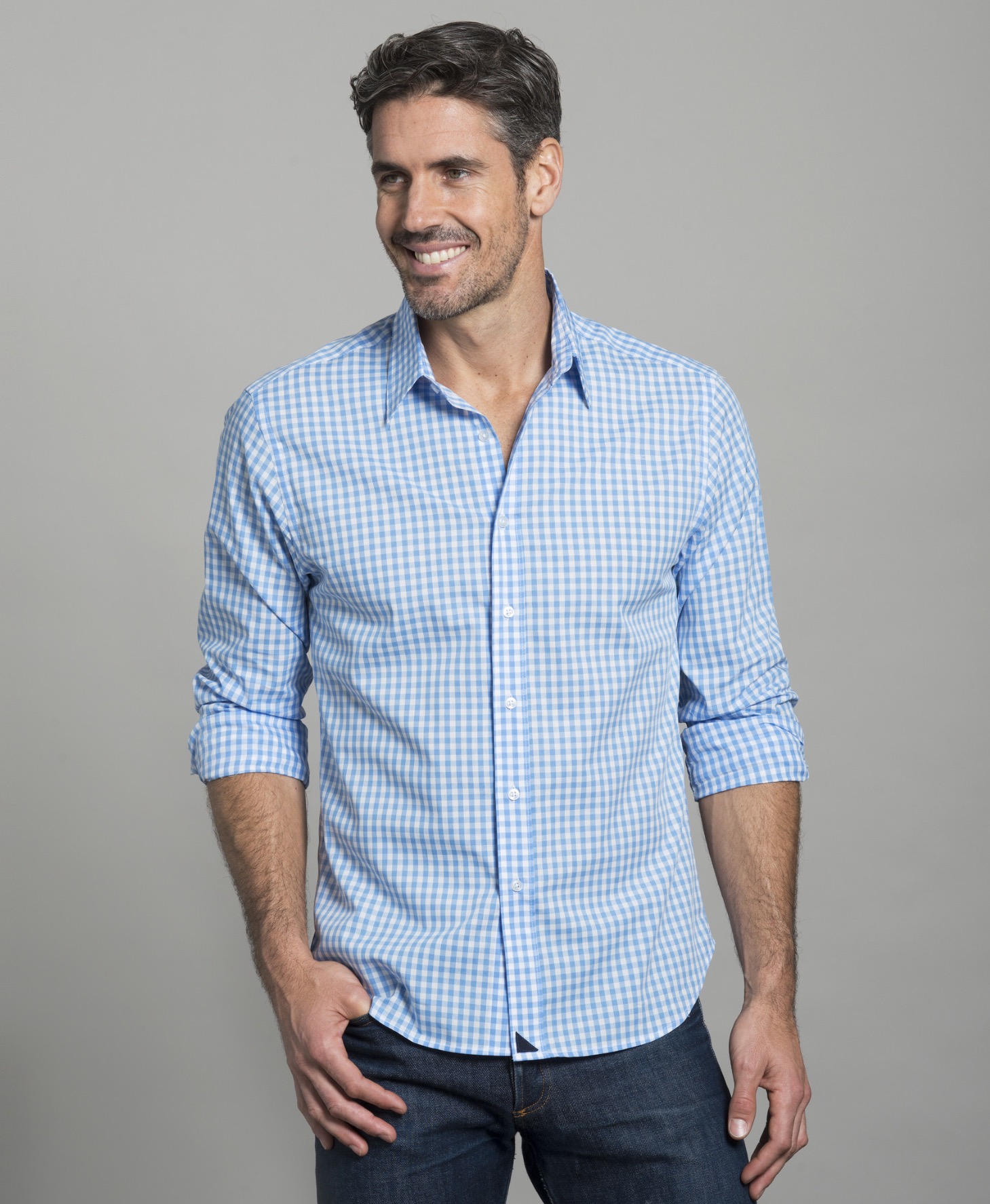 Guys, guess what? The powers that be have re-designed the sport shirt! First off, let's be clear. The sport shirt is not something you wear to a Rangers game and it is not something you wear on a run. The sport shirt is made of a woven material (not a polo knit), buttons down the front (via a placket) and has a collar (many options here). Now that we've got that straight, the sport shirt's redesign features a shorter length or tail. It is meant to wear untucked! So, pull on a pair of slim jeans (with a little stretch, ahhh) and a new sport shirt and you will look pulled together in a cool, stylish way.
A word of caution, men. Do not wear the old longer version untucked. You will look like you are wearing a dress and, unless that's your intention, please don't do this! It's a major no no.
Of course, tucking is good too. If you work in an office, you might need to tuck. But don't try to tuck one of the new sport shirts or you will come up short. (Remember short sheeted beds from camp? Like that.)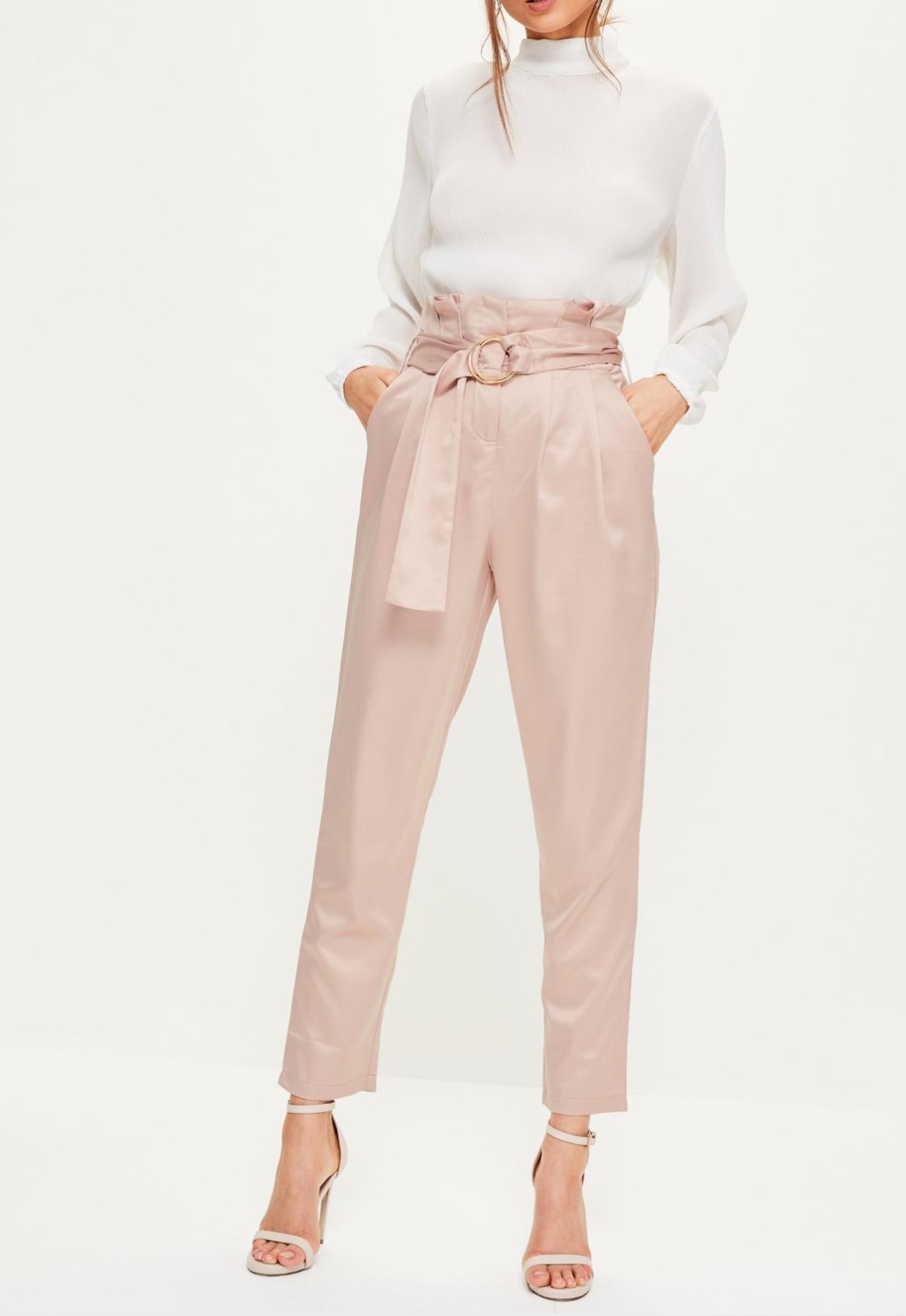 Ladies, let's talk CYA, ok? This is not a goal. It's all about that bass. So, when it comes to shirts the tuck gives you a waist, shows off your curves in an uncluttered way. Trust me, your booty looks better if you are not hiding it. So, don't turn your shirt into a dress to wear over your jeans, OK? There is a time and a place for a dress over jeans, but when you're wearing a shirt is not that time,.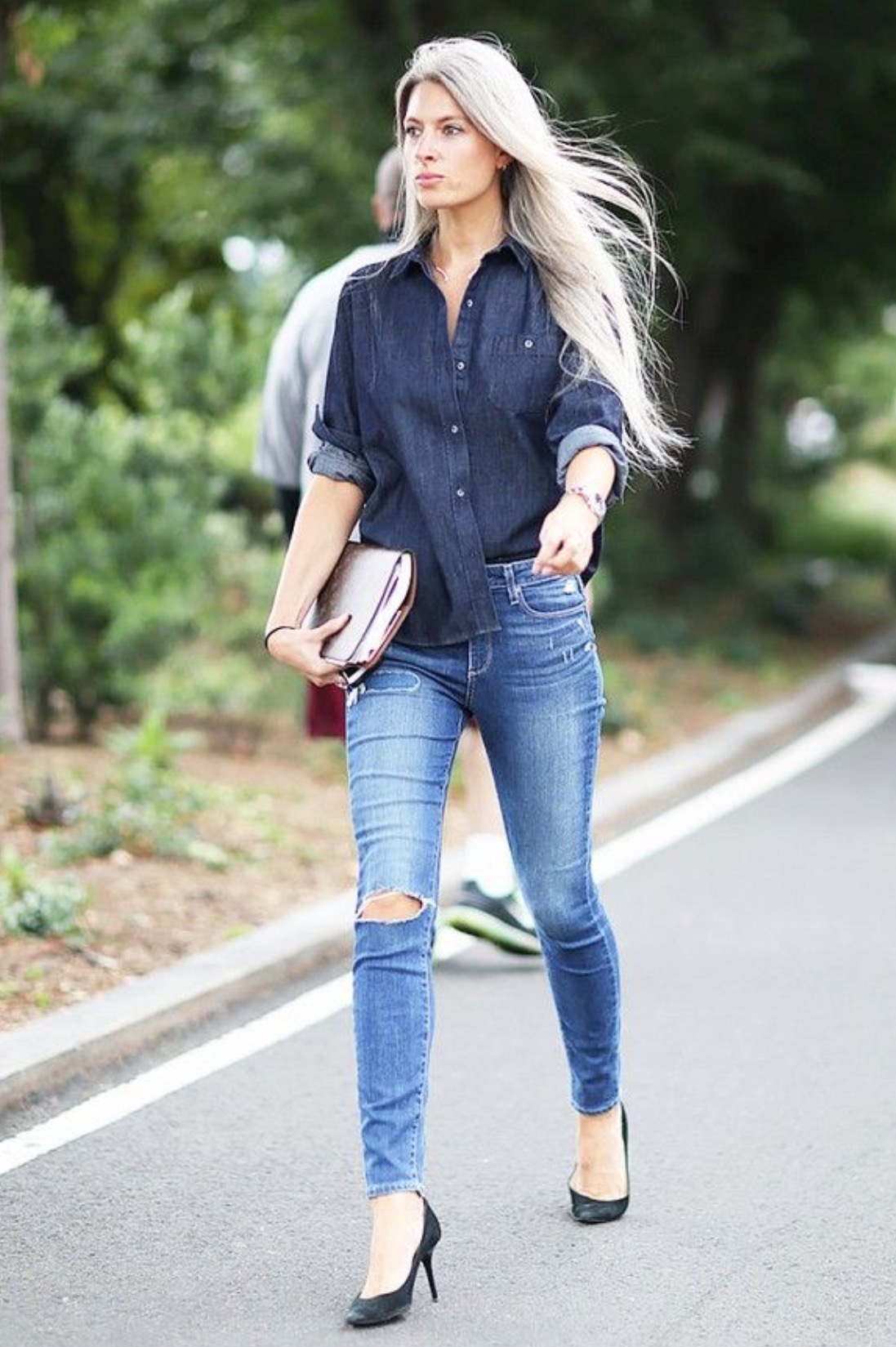 Remember this, 8 out of 10 times, a shirt should be tucked in. Now, there are different tucks to worry about, but that is a conversation for another day. As a preview, the simplest one is the full on tuck that you wear with all night waisted pants, especially the paper bag pants. That's the easy one. Later we can review the variety of tucks that you can use with low slung pants and, my favorite, the half tuck. It's not for everyone, but done right it exudes a laissez faire confidence we all want to show off from time to time.
Tick tuck, x K