Half naked and ready for the plunge!
Well, amen and hallelujah! Leo DiCaprio has finally turned in his oversized cargo shorts for a trim swim suit and the Internet can't get enough. And not a moment too soon! If you won't listen to me, gents, take a page from Leo's book! He looks great! And you can too!
I have a confession to make. I love to buy men's swimwear. It's a special gift of mine… and a passion. Maybe it's because I love the beach so much. And my love for this garment actually predates my son becoming a surfer… Needless to say, I am dying to help you find the right suit for the summer.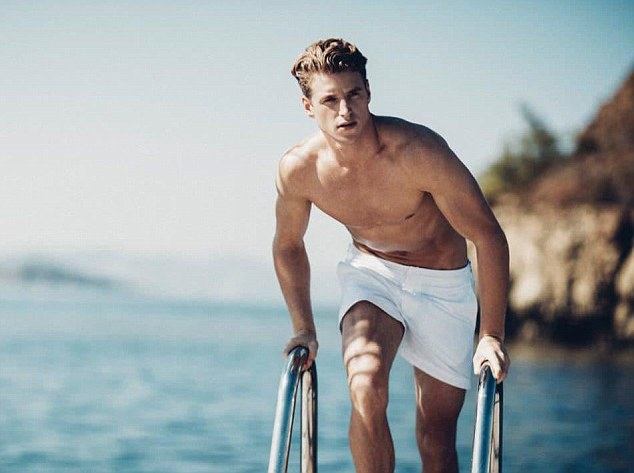 I know that no one likes to shop for swim wear, but don't give up yet and please don't just buy any old thing. Trust me when I say this, but I can help you look amazing on the beach whether you have six-pack abs or not. I know when to stay away from the elastic waistband and when to go long or short. I can tell who's going to look good in a velcro closure and who can handle a tie-front suit.
At the moment, some of the '70s styles — like Birdwells — are making a comeback. Lengths are varied depending on your build or comfort level. And patterns, well, you have the most amazing choices from solids and stripes to patterns and even photographic images.
If you are into water sports and have some technical needs, we can find you a gorgeous suit with fabric that will support your performance. And if you are just going to be poolside, a nice tailored swimsuit that fits your leg and your waist is going to be just the thing!
Let's get ready for the beach!
x K