Does It Suit You….Yes!
Here's a fact. Before I was a stylist and personal shopper, I was in the men's wear business for a many years. I have sold more suits of different cuts and fabrics to all the best retailers in the world than you can imagine. Because of this, I know that even before the the world shut down in 2020, the suit business was on life support. The casual dressing trend made a suit an option instead of a requirement in many work settings.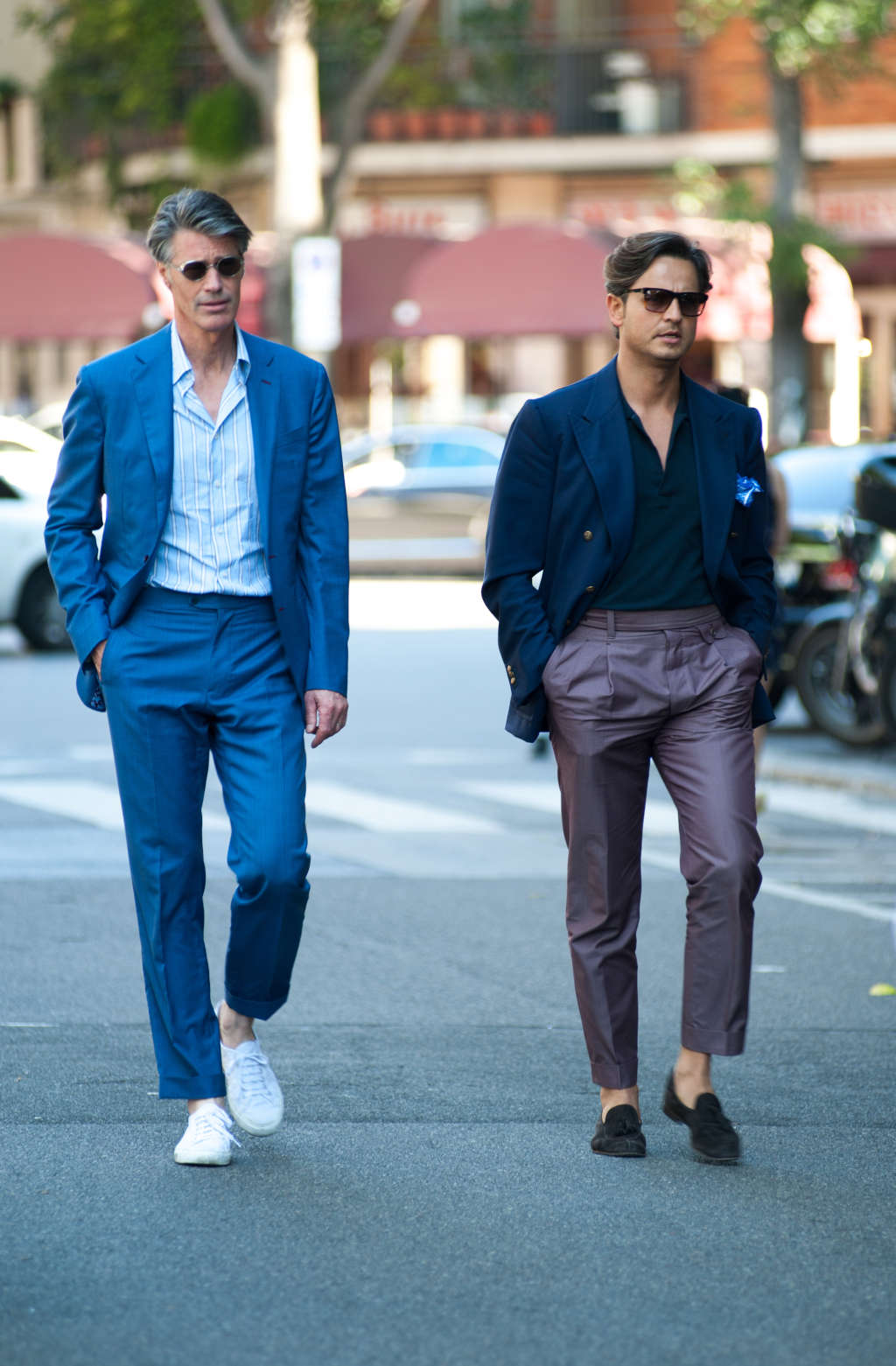 Here's another fact. I have been preaching (along with many designers, etc) the use of your suit in different ways for years. The good news is it has NEVER been more relevant. It is time to shake off that fleece and get DRESSED. This can mean total comfort and flexibility. The way you wear your suit now can be totally different, as fresh and inventive as you will allow yourself to be. I firmly believe you should buy a couple of new suits for this. This can be done at a broad range of price points. Short of doing that, you can wear many of the suits you already have in new ways.
I simply adore that suit fits are more diverse again. Here are a few things to consider: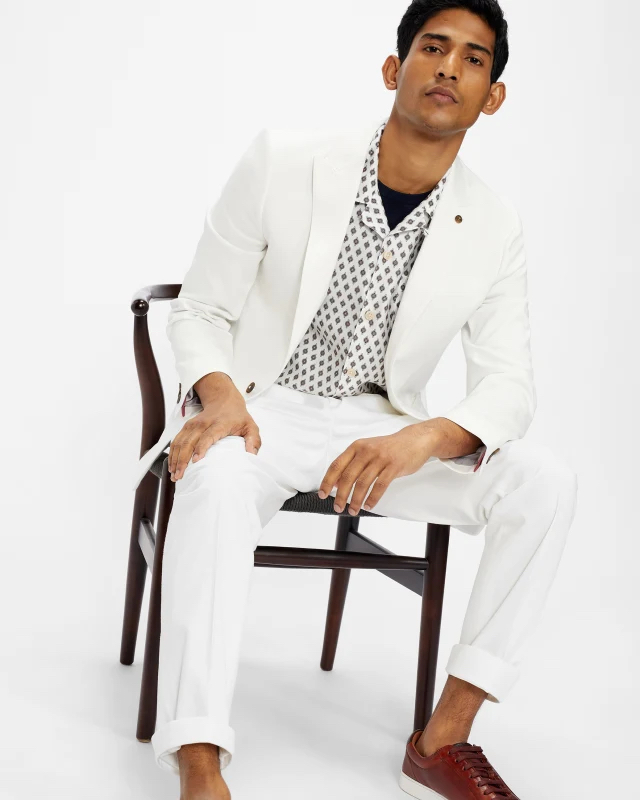 The BIG suit is back. Do you know how to buy it and wear it?
The DB is currently reviving. Yay!
Big Patterns are so completely in. Do you dare? I highly recommend it.
Do you own a white suit? You should
Yes, pleats are making a comeback. You need some.
While you chew on the above ideas, you should know that the classic slim fit suit is not going anywhere. You can and should still wear your dress shirt, tie and dressy shoes if your job calls for it and you love it. You can and should consider wearing your suit with a floral shirt, a pastel t shirt, or a hoody.
There is little I love more than a man in a great pair of espadrilles or the right sandal (and I do mean the right sandal)! Paired with a suit, be still my heart. Sneakers and suits were made stylish by the hip hop community a long time ago. Credit where credit is due. I love that this trend has grown and evolved. The rules here are wide ranging. I recently paired a a great navy pinstripe linen with some pink vans for a client and it was fabulous.
There's still more to consider. To cuff or not to cuff? The length of your pant. The length of your coat. These details can make all the difference in pulling off your new suit look. The good news is that there are many ways to slice this pie and you can find what works for you. As always, I'm here to help. Let's get you suited up!
XO
Kriena