And the Emmy Goes to…
If I were opening the envelope, it would have one word on it. PANTS! Pants are hot and the women are wearing them… yaas!
Issa Rae looked absolutely stunning in Vera Wang's crystal-encrusted PANTS.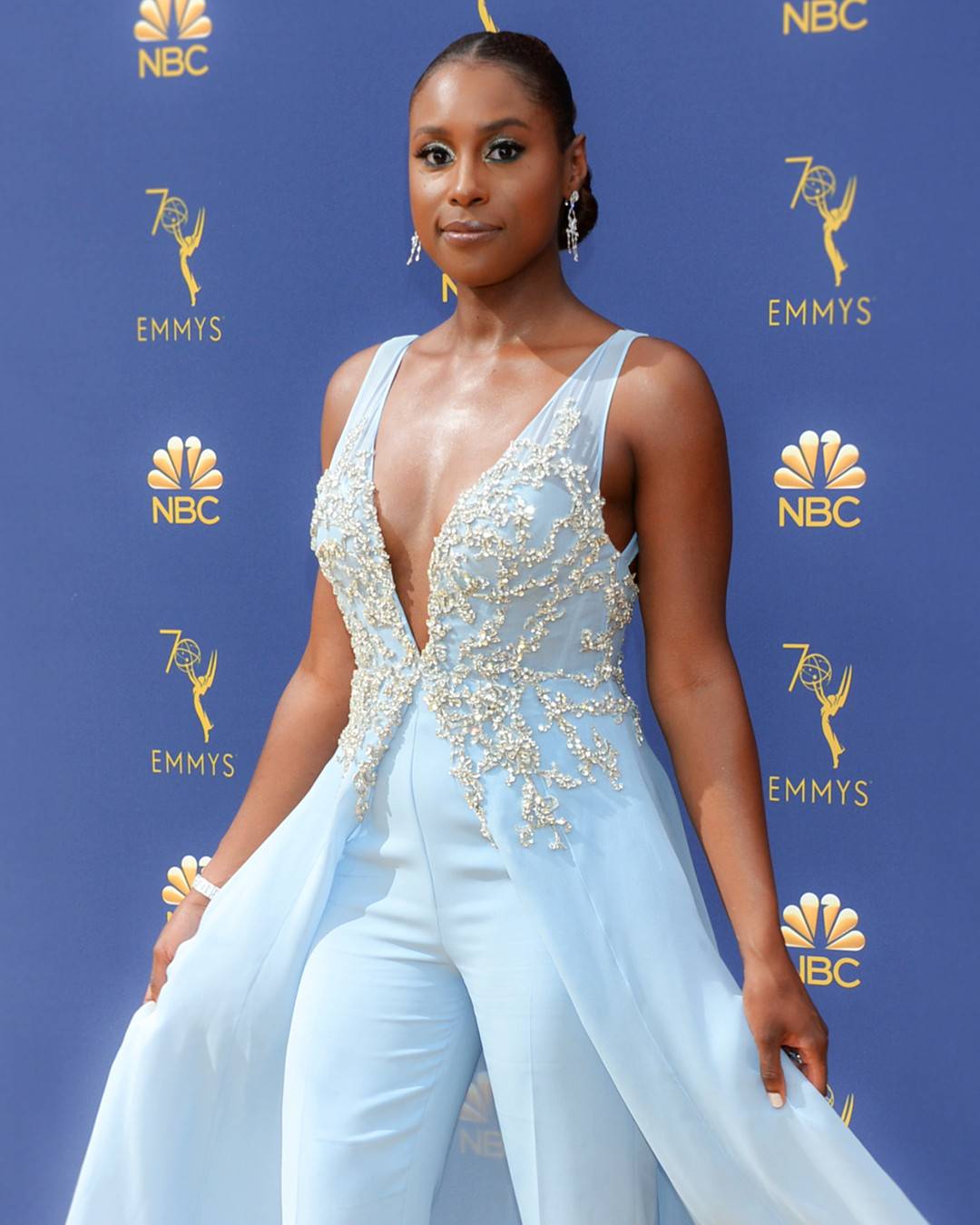 Evan Rachel Wood wore black custom Altuzzarra to-die-for PANTS paired with an extra long jacket creating a train that when combined made me salivate.
Leslie Jones donned a custom iridescent Christian Siriano pantsuit that brought pink and blue together in an inspired combination that put Sleeping Beauty's dueling fairies to shame.
Nothing is better for the moment we are in than these powerful women in stunning pants… wearing the pants! Want to join this powerful parade? Let me know.
x K