An evening out begs the right evening bag
Take a look in your closet. Think about how many options your shoes give you. From the sneakers to the pumps to the sparkly stilettos. You have options. Your evening bag options should be this exciting!
Now, you don't need as many evening bags as you have shoes, but you do need at least one good one. And you need to understand up front, that when it's time to go out at night — especially to a black tie or cocktail affair — that you cannot take your day bag. OK?
Another no-no is the cliché bridesmaids idea that your satin pumps have to match your satin bag. Nope. Not any more. And, I am not naming names here, but to go fancy you do not have to carry a bejeweled fruit or animal-adorned purse.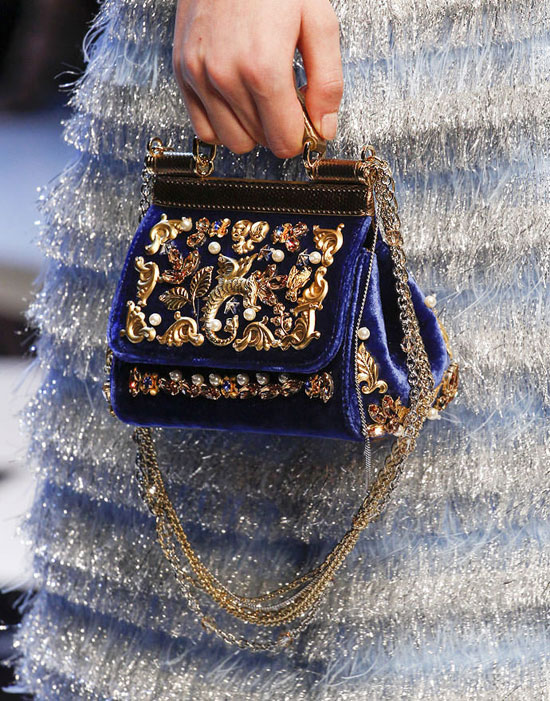 Want to hear some DOs? Well, do carry a small drawstring pouch in satin or velvet. Do carry a clutch with sparkle or stones and color. I love a good, architectural box-type clutch in silver or gold — versatile enough to go with anything. Blush pink is so of the moment that it can go with literally anything. Lots of options.
You will, of course, want to make sure that your bag is small enough so it doesn't overpower what you are wearing. It's not as easy as it sounds because you also have to make sure it will fit your smartphone, a lipstick, maybe some glasses, and perhaps a kleenex. All of that and it has to be stunning! Let me help you find the perfect one!
This is an area where I think it's worth it to spend a little bit extra (although you don't have to break the bank). You can get one fantastic bag that can work well for many occasions. Imagine wearing your new bag to a black tie gala with your stunning gown one night and then out to a dinner or to a cocktail party wearing jeans and a gorgeous top the next. Amazing!
Don't be intimidated by the evening bag. It can be daunting. But there are many options and budget ranges. The worst thing you can do is not get one!
x K