2022 Men's Guide To Beach Wear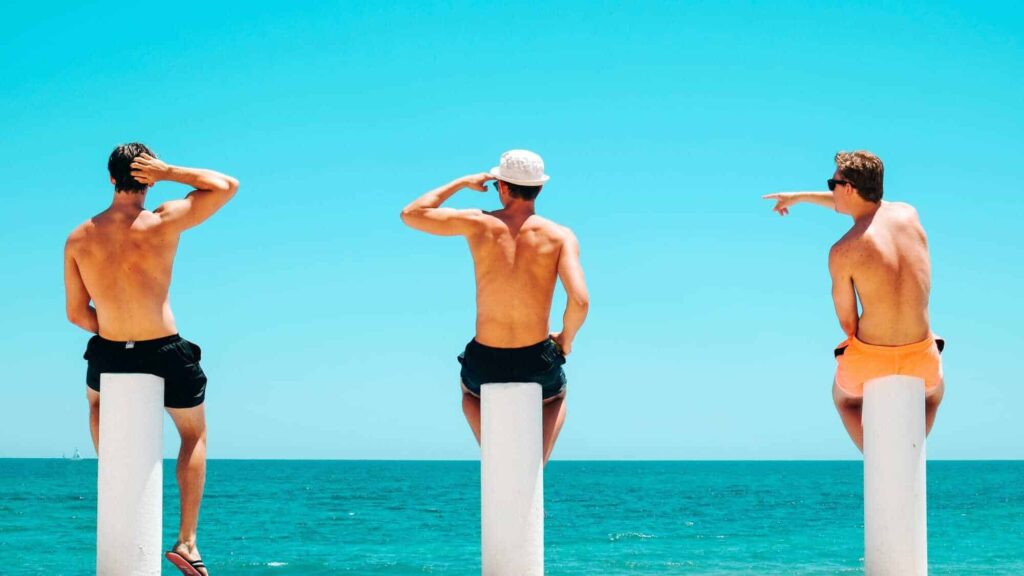 Let's Take it to the Beach Guys!
Or Pool or Surf Spot or Boat…The question is, are you ready? I must confess, swim trunks make me excited! I am a beach girl at heart. One of my favorite things to buy for men in my life are swim suits. Maybe it makes me think about vacation??
There is more to consider than you might think. Length, Width, Lining, not to mention color and fabric. They HAVE to fit. No matter what you are buying them for.
Your swim suit can serve as shorts in many summer scenarios, if you have the right ones. Amazing companies like @orlebarbrown and @bather are hitting all the right notes. They are short with out being too short, trim, and come in incredibly fashionable colors and prints. I also adore @saturdaysnyc and @toddsnyderny. Pair with with a great T or camp shirt and you are ready for Summer fun in sophisticated settings.
Board Shorts For Function & Fashion
If you surf (or just want to fit in on a surf beach), you will want some great board shorts. These serve as function and fashion. If the water is cold you will ditch these for a wet suit, but when you emerge you will want something great to wear. If you are lucky enough to live near warm water, you will trunk it to surf or enjoy your other water sports. You want a fabric that dries quickly. You definitely want a comfortable lining. For a while now this suit has been long, to the knee. Now they can run the gambit. Choose what you like. The classics like @birdwellbeachbritches are a little shorter and triple stitched. I adore the nylon fabric and colors. The most advanced performance board shorts are coming from companies like @billabong Figure out what you need and do some comparison shopping.
It is a new year and a new Summer! Let's celebrate. Splurge on yourself. Do not just pick up that very old suit that is baggy and does nothing for your bod. As always, I am here to help!