Time to Downsize Your Bag
I love my big shoulder bag, but smaller bags are trending now. When I thought about downsizing, I experienced an involuntary shiver. Where would all my stuff go? How would my wallet fit?
Then I thought again. With all my running around to stores from Harlem to Soho and from Williamsburg to Bergdorf's for clients, carrying a smaller bag would be so nice — for my shoulders and my look. I had to give it a try.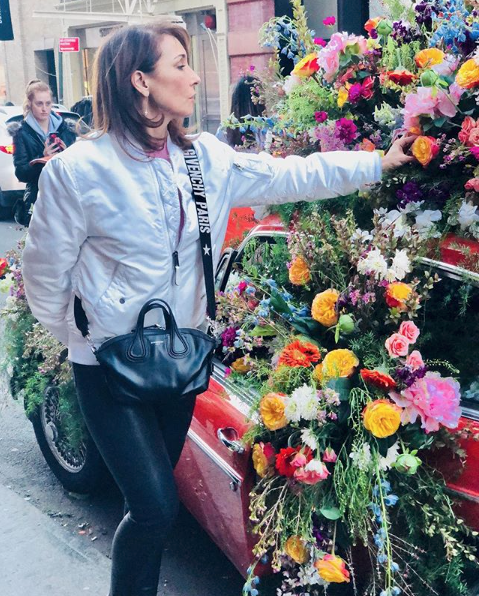 I started with my wallet and I survived. Now, I actually prefer a smaller wallet and designers have one chic one after another to choose from. My wallet fits my key credit cards, an ID and just enough cash. You know we don't need cash as much as we used to. And I still have enough room for a few band-aids should all my traipsing around make one necessary.
This spring the cross-body bags come in all shapes and colors. It's hard to pick just one. I have seen the perfect one for each of you — so many to-die-for styles and colors. Whatever your personal style — pastel and quilted with dainty chains or something with a little more hip hop vibe — let me find you the perfect one. You'll even have room for a little hairbrush and a compact. Even fanny packs are having a moment, if you dare to time travel. Let me show you how to wear it now.
It's a piece of cake to go from small to big, ladies. But downsizing is more challenging. Challenging, but liberating. Edit your bag, edit your closet, edit your life. It's all good. And all it takes is a little planning and a little help from yours truly.
x K