Sandals For Work? Tips On Work Appropriate Sandals
Sandals for work? Let's talk…
Are you going into an office? Or at least taking meetings someplace? I hope so. If your feet are still hiding under a desk, there are things to consider (see my blog about needing more than one Zoom shirt). Appearance is always important.
This is a subject that pertains to all genders. We will start with the guys.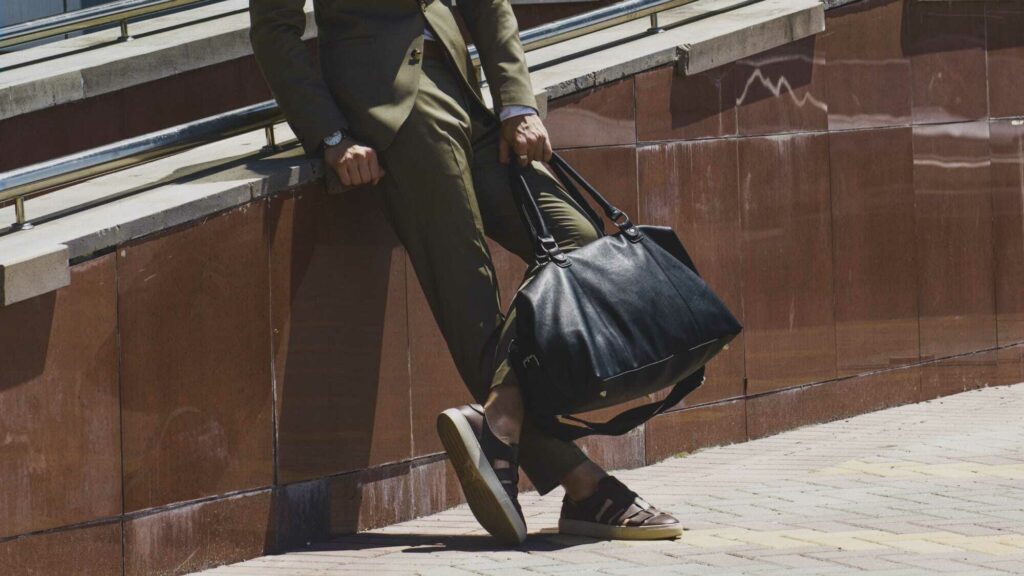 Work Appropriate Sandals For Men
I have key points I want you to keep in mind when picking out the right kind of sandals:
1. What is the culture of your workplace?
I work in the fashion industry. Men in linen suits with great leather sandals always works! Sexy! My son works in the surf industry. Beach-ready attire is a must. There are many other cultures where sandals can work if you wear them with style. For some of my clients in legal and financial fields, open shoes are an absolute no-no. This is one of the first issues I address with new clients.
2. Are your feet in shape to be shown off?
Fellas, ladies spend a lot of time and money keeping the feet gorgeous. You can do a little maintenance. If not, keep those toes covered up.
3. Do you have the right sandals and attire to go with them?
While I love rubber slides and flip-flops, they do not work for most work environments or meetings. There are fantastic leather sandals for guys. They are truly on point with jeans, cotton and linen pants, shorts, etc. If you are a blue and grey wool suit guy at work, this look is not for you!

Work Appropriate Sandals For Ladies
Ladies, the same key points must be considered. With that said, you have many more options. A sandal is anything that is not a sneaker, loafer, pump, or peep toe. The designs and colors are endless. There are styles that may not work in an office. Cork wedges with rope straps come to mind. I like a heel for work. You can do a kitten heel or short block heel to be comfortable. If you like some height, go for it. Flats in the right style are fantastic too. Pair these with a wide-leg pant and blazer and you are super chic.
Sandals for work at great! It is all in how you wear them. As always, I am here to help you find just what you need.