Insta-piration @officialkeef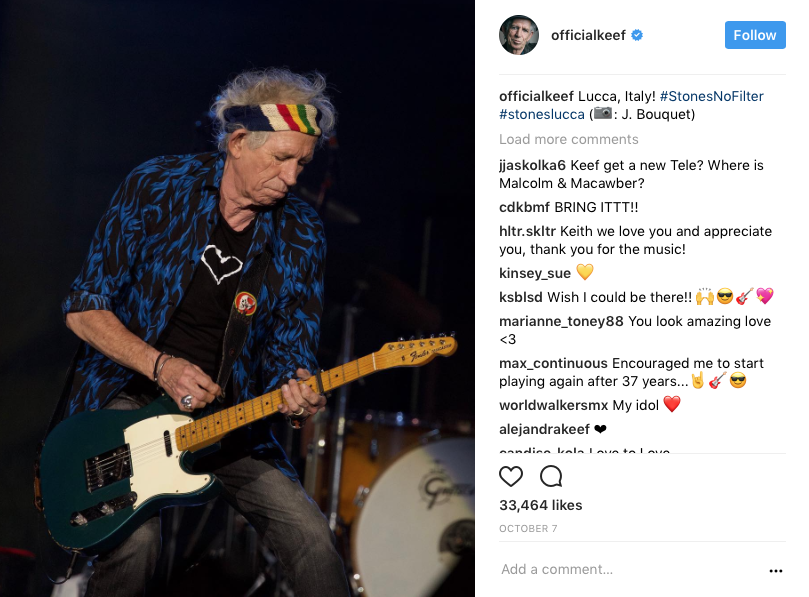 I take my styling inspiration from many varied sources: fashion, art, history, music. Nothing inspires me more on a daily basis than Rock 'n' Roll. Especially men rockers and most especially, the icon of all icons: Keith Richards. He has been a style icon his whole life and I love looking back on his younger days to marvel at how many trends have come from his looks.
Since the 1960s, Keith Richards has embraced, integrated and exuded the use of color — lots of color and all at once — wearing five times the recommended dose of accessories, mixing vintage and current pieces and even mixing menswear and his "bird's" scarves, pants and tops for a feminine touch. And his girlfriends would wear his clothes too. I swear the "boyfriend" jean harkens back to KR's birds wearing his pants.
Keith Richards' best accessory is his confidence, of course. In a lot of ways, it doesn't matter what you put on as long as you do it with confidence. Unfortunately, that's not as easy to do as it sounds! But my clients do report to me frequently, that with their new wardrobes, they feel more confident when they look their best.
KR, thanks for all the inspiration — in what you play and how you wear what you do! If you're looking for a fascinating glimpse into KR and his style and life, check out his latest autobiography. I couldn't put it down!
x K