I Can't Wear That!!
No. No. No. I can't wear ruffles. Or that off the shoulder blouse. Or cropped pants. Or tapered jeans. Oh, no, that's too young for me. And no way could I wear leather pants! A bomber jacket? Leather? No freaking way!
I deal with no all the time. Men are afraid to wear slimmer pants until they see themselves in them. And, they balk at the leather bomber or moto jacket too. That's way too young for me, they say. Have you seen that leather jacket that Marlon Brando used to wear? I google a picture of Ralph Lauren in his 80s wearing one. Hmmm, they say. Case closed, I say. Let's at least give it a try.
I hear it from the ladies too. All the time. There is no way I can wear anything strapless. This skin pokes out. Ugh. Or, I am a size 12 (even though you're hiding and are really an 8)… I cannot wear plaid. I hear it all: I am too old, too tall, too curvy. No shorts. No sequins. No, no, no.
I would never wear ruffles. NEVER. But I am not deterred. We embrace the new trends and start small. Maybe not all over ruffles. Maybe a pretty blouse with a little ruffle somewhere or a couple in just the right spot. Then, voila, you are on trend and wearing ruffles when you thought you never could.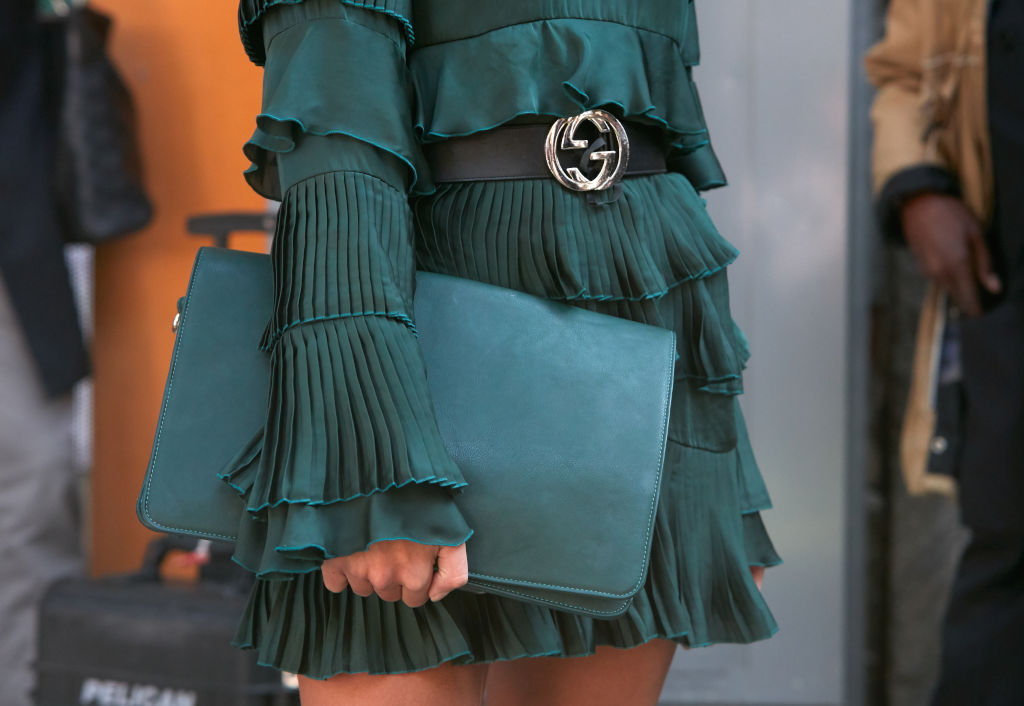 It's important to have an open mind.OK? Let's just give it a try. Within reason. I think it is possible to move toward a trend from where you are without going all the way. Just dip your toe in the water. I will be there to help. Like men and pants. You don't have to go from loose and triple pleated to extremely skinny over night, but you can move in the slimmer more current direction. Right? I know you can. You can wear a version of pretty much any trend in the right brand and fit.
Now, that's not saying that there are no rules. If you are 80, I am not going to suggest bootie shorts and a crop top. If you are uncomfortable with strapless, then one shoulder might work. And I understand aversions. I have them too. Turn offs are turn offs. No lace? OK.
We can look to some of the top trending models for inspiration. One of my current favorite commercials features Maye Musk, a 70-year-old, silver-haired model (and mother to Elon Musk) saying, "Some say at a certain age you just stop caring… what age would that be?" Top fashion model Winnie Harlow has vitiligo and shows it all. Maybe her example helps you consider a strapless dress despite that little spot on your shoulder?
Don't think because you have done it one way forever means you can't change a little bit and bend toward something more current. It's fun to step out and try new approaches to fashion and beauty. Let's try it! I can help.
x K